LYT-100
100% (Internal)
Lymphedema
Initial Indication(s):
Lymphedema
Collaborators:
Key Differenciation:
Product candidate for lymphedema with encouraging in-human pharmacokinetics
LYT-100
Lymphedema
100% (Internal)
Phase 1
Initial Indication(s):
Lymphedema
Collaborators:
Key Differenciation:
Product candidate for lymphedema with encouraging in-human pharmacokinetics
Novel approach to treating lymphatic flow disorders
PureTech is developing its wholly owned product candidate LYT-100 for the treatment of lymphedema, other disorders of impaired lymphatic flow and conditions involving inflammation and fibrosis. In July 2019, PureTech acquired LYT-100, a small molecule product candidate that was well-tolerated in a Phase 1 clinical trial in healthy volunteers and showed a pharmacokinetic profile suitable for oral administration.
Due to LYT-100's observed potent anti-fibrotic and anti-inflammatory activity in preclinical models and based on unique insights from PureTech's scientific focus and data from the company' collaborator with a functional analog in a lymphedema preclinical model, PureTech believe LYT-100, if successfully developed and approved, could become a promising treatment for lymphedema. 
We are advancing a broad pipeline of programs to treat cognitive deficiency and improve symptoms associated with medical conditions across neurology and psychiatry, including attention-deficit hyperactivity disorder (ADHD), major depressive disorder (MDD), autism spectrum disorder (ASD), multiple sclerosis (MS) and various other neuroinflammatory diseases. We are also developing associated clinical monitors and measurement-based care applications. Our lead, patented technology platform is exclusively licensed from the lab of Dr. Adam Gazzaley at the University of California, San Francisco (UCSF), and augmented by proprietary adaptive algorithms developed by our team.
Patient Need & Market Potential

Lymphedema is a chronic and progressive disorder that is characterized by severe swelling in parts of the body, typically in the arms or legs, due to the build-up of lymph fluid and inflammation, fibrosis, and adipose deposition. Lymphedema can cause loss of range of motion and function in the affected limb, disfigurement, and pain. Lymphedema is a serious disease with significant health consequences, including disfigurement. Lymphedema typically progresses through multiple stages, with increased fibrosis, limb volume and tissue changes.
Secondary lymphedema is the most prevalent form of lymphedema, and it can develop after surgery, infection, or trauma and is frequently caused by cancer and cancer treatments.
Approximately one million people in the United States have lymphedema, including approximately 500,000 breast cancer survivors with secondary lymphedema. Each year, up to five of the more than 250,000 Americans estimated to be diagnosed with breast cancer who undergo surgery will develop secondary lymphedema. Beyond breast cancer, lymphedema can occur in up to 15 per cent of cancer survivors with malignancies ranging from melanoma and sarcoma.
The standard of care is management, primarily by compression and physical therapy to control swelling. There are currently no FDA-approved drug therapies to treat lymphedema.

Our Approach to Solving the Problem

PureTech is developing LYT-100 for the treatment of fibrosis, inflammation, and impaired lymphatic flow, including lymphedema. PureTech believes targeting the chronic inflammation and fibrosis associated with lymphedema with an oral therapy could potentially treat secondary lymphedema. 
LYT-100 is a deuterated form of pirfenidone. Pirfenidone is approved for the treatment of IPF and has potent anti-fibrotic effects. Pirfenidone has also shown activity in investigational clinical studies in patients with focal segmental glomerulosclerosis (FSGS) and has demonstrated activity in a preclinical model of lymphedema.
Based on its insights into how inflammation and fibrosis affect lymphatic flow, PureTech plans to explore the application of LYT-100 in other lymphatic flow conditions. PureTech also plans to explore applications of LYT-100 where the anti-inflammatory and anti-fibrotic activity of pirfenidone has demonstrated clinical and preclinical activity, including FSGS, a rare, progressive kidney disease that can lead to kidney failure and dialysis.
PureTech may also explore the application of LYT-100 in IPF, acute lung injury and inflammation, unclassifiable interstitial lung disease (uILD0, and radiation-induced fibrosis.

Milestones Achieved

In March 2020, PureTech initiated a Phase 1 multiple ascending dose and food effect study in healthy volunteers.
In July 2019, PureTech acquired LYT-100 from Auspex, a leader in deuteration, which was acquired by Teva Pharmaceutical Industries in 2015.
LYT-100 was studied in a single dose crossover Phase 1 clinical trial of 24 healthy volunteers to assess safety and PK. These results demonstrate that LYT-100 displays improved PK relative to pirfenidone and suggest the possibility of twice-daily dosing of LYT-100 in patients with lymphedema. In addition, LYT-100 was well-tolerated and there were no serious adverse events observed in the Phase 1 clinical trial of healthy volunteers.

Expected Milestones and Timing

PureTech expects results from the multiple ascending dose study in 2020, which, if successful, may enable the initiation of a proof-of-concept study in people with breast cancer-related, upper limb secondary lymphedema later in 2020.
---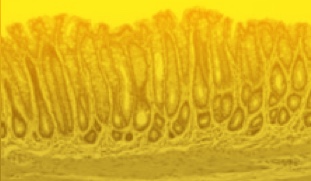 PureTech is developing LYT-100 for lymphedema - a debilitating and chronic condition that affects millions of people and is characterized by swelling due to the build-up of lymph fluid and inflammation - and other disorders of impaired lymphatic flow and conditions of inflammation and fibrosis.