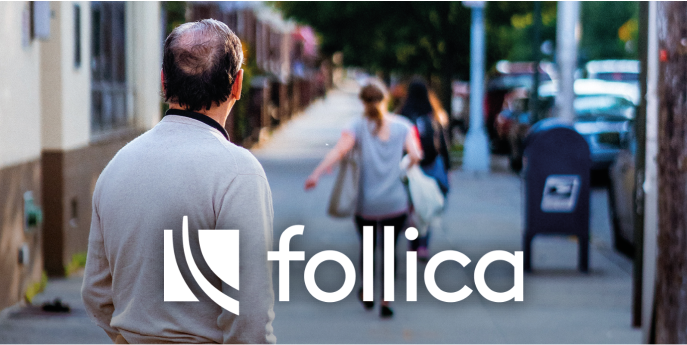 Puretech Ownership
Product Candidate
Initial Indication(s)
Stage of Development
78.3% Equity plus Royalties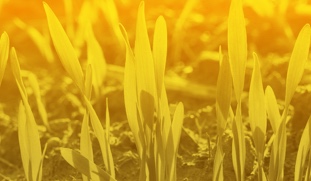 A regenerative platform for hair growth
Founded by PureTech, Follica's regenerative biology platform is based on seminal findings from the University of Pennsylvania that demonstrated the creation of skin organs (hair follicles) in adult mammals after abrasion. This technology is being applied to treat androgenetic alopecia, epithelial aging and other medical indications. Follica's technology is the first, to PureTech's knowledge, designed to create new follicles and hair through disruption of the skin, followed by treatment to enhance the effect, that is now supported by strong human efficacy data from three human clinical studies of patients with androgenetic alopecia.
We have preclinical data which show the potential for next-generation proprietary compounds to further enhance the effect of new hair follicle formation. We completed our clinical-stage development of a next-generation device and drug combination product for androgenetic alopecia, which is currently in an optimization study. Further phases of pre-clinical testing are also ongoing towards the prioritization and development of next-generation, proprietary compounds based on our intellectual property. Our RAIN pivotal study is expected to commence following the completion of the optimization study.
Program Discovery Process by the PureTech Team

PureTech was interested in conditions of aging and focused on hair follicles given their importance in regulating human hair and skin rejuvenation across many medical conditions. PureTech engaged leading dermatologists and hair follicle experts and identified and in-licensed IP from George Cotsarelis, MD, the chair of the Department of Dermatology at the University of Pennsylvania, on hair follicle neogenesis (HFN) prior to its publication in the journal Nature. PureTech translated the academic work into an in-office procedure after testing a number of modalities for initiating HFN, identified and co-invented intellectual property around modalities and drug compounds to enhance the newly formed hair follicles and helped conduct multiple proof-of-concept (POC) studies to prioritize HFN inducing modalities and prioritize potential drug compounds.
Follica's core technology and patent suite has been developed in collaboration with leading researchers, building on the work of Dr. Cotsarelis. Follica's other key scientific advisors include Richard Rox Anderson, MD, chairman of the Wellman Center for Photomedicine at the Massachusetts General Hospital, and Ken Washenik, MD, PhD, medical director of Bosley and the executive vice president of scientific and medical development of the Aderans Research Institute.

Patient Need & Market Potential

Androgenetic alopecia represents the most common form of hair loss in men and women, with an estimated 90 million people who are eligible for treatment in the United States alone.
Only two drugs, both of which have demonstrated a 12 percent increase of non-vellus hair count over baseline for their primary endpoints, are currently approved for the treatment of androgenetic alopecia.
The most effective current approach for the treatment of hair loss is hair transplant surgery, comprising a range of invasive, expensive procedures for a subset of patients who have enough donor hair to be eligible.
As a result, Follica believes that there is significant unmet need for safe, effective, non-surgical treatments which grow new hair.
Follica's regenerative biology platform has potential applications beyond hair growth to other aging-related conditions and wound healing, such as facial skin rejuvenation.

Innovative Approach to Solving the Problem

Follica is developing a regenerative biology platform designed to treat androgenetic alopecia, epithelial aging and other medical indications. Follica's approach is based on generating an "embryonic window" in adults via a targeted, proprietary method of scalp disruption, stimulating stem cells causing new hair follicles to grow. PureTech believes Follica is the first to bring forward an approach to grow new hair that is now supported by strong human efficacy data.

Milestones Achieved

In June 2020, Follica announced positive feedback from an End of Phase 2 meeting with the U.S. Food and Drug Administration (FDA) for its lead program to treat male androgenetic alopecia. The company plans to advance the program into Phase 3 development in the second half of 2020 following the successful safety and efficacy optimization study announced in December 2019.
In December 2019, Follica announced topline results from the safety and efficacy optimization study of its lead candidate to treat hair loss in male androgenetic alopecia. The study was designed to select the optimal treatment regimen using Follica's proprietary device in combination with a topical drug and successfully met its primary endpoint. The selected treatment regimen demonstrated a statistically significant 44 percent improvement of non-vellus (visible) hair count after three months of treatment compared to baseline (p < 0.001, n = 19). Across all three treatment arms, the overall improvement of non-vellus hair count after three months of treatment was 29 percent compared to baseline (p < 0.001, n = 48), reflecting a substantially improved outcome seen with the optimal treatment regimen. Additionally, a prespecified analysis comparing the 44 percent change in non-vellus hair count to a 12 percent historical benchmark set by approved pharmaceutical products established statistical significance (p = 0.005).
The study was an endpoint-blinded, randomized, controlled study designed to establish therapeutic parameters for Follica's proprietary HFN device in combination with a topical on-market drug. The study involved a less than five-minute in-office experimental scalp procedure using the HFN and evaluated the optimal frequency and number of treatments across three arms. The study consisted of 48 men aged 18 to 40 who had moderate grades of androgenetic alopecia as determined by the Hamilton Norwood III-IV scale.
The regimen was well tolerated across all treatment arms with no reported serious adverse events. No adverse events were related to device treatment. A single non-severe event (headache) was determined to be related to use of the drug and is in line with minor side effects seen from treatment with the approved drug alone.
In the three previously conducted clinical studies of patients with androgenetic alopecia, Follica demonstrated hair follicle neogenesis via biopsy following skin disruption, and hair growth through target area hair count. One of these studies demonstrated that skin disruption alone generates not only new hair follicles but also terminal (visible, thick) hairs.

Expected Milestones

The initiation of a Phase 3 registration study in male androgenetic alopecia is expected in 2020.
Follica has been optimizing its device and conducting tests in androgenetic alopecia and other medical indications and is further developing and testing compounds that enhance the newly formed follicles and hairs.
Follica is also studying the potential for its proprietary device approach to address other regenerative conditions, including female pattern hair loss and facial skin rejuvenation.
Follica also has proprietary amplification compounds in development and ongoing discovery efforts to expand its pipeline.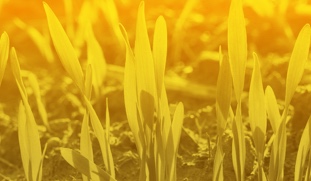 Follica is pioneering technology focused on the creation of new hair follicles via skin disruption and subsequent treatment to enhance effect. The company's proprietary treatment is designed to induce an embryonic window via a device with optimized parameters to initiate hair follicle neogenesis, the formation of new hair follicles from epithelial (skin) stem cells. This process is enhanced through the application of a topical compound. Follica completed an optimization trial and a Phase 3 registration study in male androgenetic alopecia is expected to begin in 2020. 
---
Sample patient outcome from FOL-004 data
---