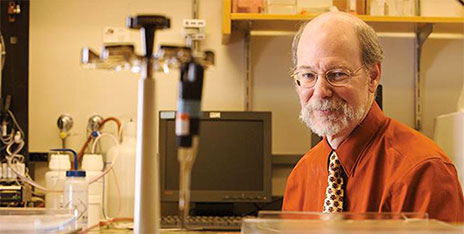 Position:

Board Advisor, R&D Committee Chair
H Robert Horvitz, PhD, is a board advisor and chair of the R&D Committee at PureTech. He received the Nobel Prize in Physiology or Medicine and is the David H Koch Professor of Biology at Massachusetts Institute of Technology, an investigator of the Howard Hughes Medical Institute, neurobiologist (Neurology) at Massachusetts General Hospital, a member of the MIT McGovern Institute for Brain Research and the MIT Koch Institute for Integrative Cancer Research. He is cofounder of multiple life science companies, including Epizyme (EPZM), Mitobridge (acquired by Astellas) and Idun Pharmaceuticals (acquired by Pfizer) and was a member of the board of scientific advisors of the Novartis Institute for Biomedical Research.

Dr. Horvitz is a member of the board of trustees of the Massachusetts General Hospital. He previously served as chairman of the board of trustees of the Society for Science and the Public and as president of the Genetics Society of America. Dr. Horvitz is a member of the US National Academy of Sciences, the US National Academy of Medicine and the American Philosophical Society and is a foreign member of the Royal Society of London. He is a fellow of the American Academy of Arts and Sciences and of the American Academy of Microbiology.

Dr. Horvitz received the US National Academies of Science Award in Molecular Biology; the Charles A. Dana Award for Pioneering Achievements in Health; the Ciba-Drew Award for Biomedical Science; the General Motors Cancer Research Foundation Alfred P. Sloan, Jr. Prize; the Gairdner Foundation International Award; the March of Dimes Prize in Developmental Biology; the Genetics Society of America Medal; the Bristol-Myers Squibb Award for Distinguished Achievement in Neuroscience; the Wiley Prize in the Biomedical Sciences; the Peter Gruber Foundation Genetics Prize; the American Cancer Society Medal of Honor; the Alfred G. Knudson Award of the National Cancer Institute; and the UK Genetics Society Mendel Medal. He has received honorary doctoral degrees from the University of Rome, Cambridge University, Pennsylvania State University and the University of Miami.