SONDE (Vocal Biomarkers)
(SND101)
Brain / Nervous System
TRIAL PHASE
AFFILIATE
FOCUS
PRTC
OWNERSHIP
PRECLINICAL
PHASE 1
PHASE 2
PHASE 3/
PIVOTAL
FILING
FDA CLEARED

Vocal Biomarkers to Monitor and Manage CNS Disorders

55.8%

Brain / Nervous System
Sonde
Vocal Biomarkers to Monitor and Manage CNS Disorders
55.8%
1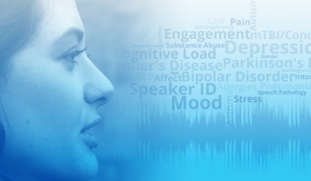 Vocal Biomarkers
Founded by PureTech Health, Sonde is developing a voice-based technology platform to monitor and diagnose psychological and physical medical conditions. Sonde's proprietary technology works by sensing and analyzing subtle changes in the voice to create a range of persistent brain, muscle, and respiratory health measurements that provide a more complete picture of health in just seconds. To date, Sonde has collected voice data from over 14,000 subjects as a part of the ongoing validation of its platform, and it has also initiated research and development to expand its proprietary technology into Alzheimer's, respiratory, and cardiovascular disease, as well as other health and wellness conditions.
Detection and quantification of subtle characteristic changes in the voice can accurately reveal important aspects of an individual's changing health. Our platform is designed to rapidly measure a number of health-related features from just a few seconds of speech – without requiring analysis of the content of speech so user privacy can be protected. With today's estimated four billion voice queries a day expected to double by 2020, we are advancing a leading platform that could potentially uncover important health content currently being overlooked from these voice interactions.
---
Patient Need & Market Potential

The lag between onset of disease and accurate diagnosis and beginning of treatment can be measured in years for many high-burden health conditions, including depression, Alzheimer's disease, multiple sclerosis, Parkinson's disease, and cardiovascular and respiratory diseases, to name just a few. High-tech devices that continuously stream sensor data are ubiquitous, but there remains a major gap in converting this information into broadly actionable health insights. Near-continuous health information, powered by Sonde's technology, has the potential to improve diagnosis, monitoring, and treatment of high-cost conditions, broadly improving outcomes and care efficiency.
Development of effective therapies for central nervous system diseases and disorders is hampered by the high cost and inherent variability of these diseases and the reference diagnostic measures used to characterize them. Objective digital tools that can augment and perhaps one day replace the current clinical endpoints with novel measures that can be quantified with more meaningful accuracy and less burden can improve patient enrollment and drug development for a range of important conditions.
Despite having no independent diagnostic value, the clinical thermometer has guided individuals with simple information that helps them make informed decisions like when to stay home to avoid potential infection spread with a low-grade fever or when to seek medical attention when high fevers indicate risk of more serious complications without treatment. Vocal biomarker measurements providing similar objective measures of changes in general brain, respiratory, and muscle health have the potential to similarly inform decision making about when and how to adjust behaviors and utilize care options to maximize our health.

Our Approach to Solving the Problem

Sonde's proprietary technology is being developed to enable a range of consumer devices such as smartphones and smart speakers to provide effective disease screening and management solutions based on an analysis of seconds of voice capture. By tailoring the information produced from these objective voice measures to correlate with existing screening and diagnostic measures that integrate seamlessly with patient care flows and individuals' daily lives, Sonde is creating services to address a range of health care needs from depression to respiratory to cardiovascular and aging-related conditions.

Intellectual Property

Sonde has broad intellectual property coverage worldwide, currently owning or having exclusive rights to seventeen (17) patent applications, including three (3) issued patents in five (5) families of patent filings. Sonde has filed several patent applications covering a number of facets of its technology in addition to the IP that was licensed from MIT.

Team

Sonde is led by Dr. Jim Harper (previously MIT), Dr. Eric Elenko (PureTech Health), and Mr. Yogendra Jain (previously Alliance).
Key advisors include Dr. Maurizio Fava (MGH), Dr. Ian Gotlib (Stanford University), Dr. Helen Christensen (Black Dog Institute and Professor of Mental Health at the University of New South Wales), Dr. Aimee Danielson (MedStar Georgetown University Hospital), Dr. Julien Epps (University of New South Wales), Dr. Robert Horvitz (PureTech Health, Nobel Laureate, HHMI, MIT), and Thai Lee, MBA (SHI International Corporation). 

Milestones Achieved

Sonde completed a $16 million Series A financing, including the issuance of $6 million in shares upon conversion of debt into equity, in the April 2019 post-period to expand its capability across additional health conditions and device types and to fund commercialization activities.
To date, Sonde has collected data from over 14,000 volunteers gathered for detection of depression, suicidality, and Parkinson's disease.
Sonde has expanded development of its proprietary technology in neurodegenerative disease, respiratory and cardiovascular disease, and other health and wellness conditions.
Sonde's vocal biomarker technology discovery platform uses scaling with corporate, clinical, and academic collaborators, and Sonde study participants.
Sonde's technology has demonstrated best-in-class accuracy for measuring depression in individuals from brief samples of speech.

Collaborations

Sonde is collaborating with the University of New South Wales (UNSW) and Black Dog Institute to create the first mobile device-based automatic assessment of depression from acoustic speech. UNSW was awarded a Linkage Project, funded by the Australian Government through the Australian Research Council (ARC) for international collaboration and partnership in research and innovation. The Linkage Project aims to support long-term strategic research alliances between organizations in order to apply knowledge to highly technological and high-risk problems.
Pilot studies using Sonde's core technology have also demonstrated the potential to detect and objectively measure symptoms in a range of important conditions including depression, mild traumatic brain injury (mTBI), concussion, cognitive impairment, and Parkinson's disease.
To increase efforts to accelerate understanding and use of vocal biomarker technology for mental and physical health, Sonde has entered into collaborative partnerships with leading institutions, including UMass Memorial Medical Center, Yale University, Partners MGH and multiple other ex-US hospitals, clinics and academic medicine centers.

Expected Milestones

Results are anticipated from ongoing collaborations with Yale University, University of New South Wales, Black Dog Institute, UMass Memorial Medical Center, Partners Massachusetts General Hospital, and multiple ex-US hospitals, clinics, and academic medical centers.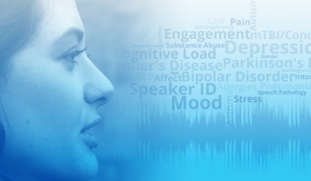 Sonde's Vocal Biomarker program has demonstrated the potential to effectively screen and monitor for disease using information obtained from an individual's voice on commonly-owned devices and it has the potential to fundamentally change the way mental and physical health is monitored and diagnosed.
---
Applying cutting edge machine learning to voice and health
---