Inflammation-Targeting Technology
(ALV-107)
Immune System
TRIAL PHASE
MECHANISM
INDICATION(S)
PRODUCT NAME
Preclinical
Phase 1
Phase 2
Phase 3

| | |
| --- | --- |
| | Inflammation-Targeting Technology |

Inflammatory Bowel Disease, Interstitial Cystitis/Bladder Pain Syndrome (IC/IBS)

Alivio
(82.8%*)
Immune System
Inflammation-Targeting Technology
| | |
| --- | --- |
| INDICATION(S): | Inflammatory Bowel Disease, Interstitial Cystitis/Bladder Pain Syndrome (IC/IBS) |
| NAME: | Alivio (82.8%*) |
| STAGE: | Preclinical |
Inflammation-Targeting Technology
Our affiliate Alivio is pioneering targeted disease immunomodulation as a novel strategy to treat a range of acute and chronic inflammatory disorders. Targeted disease immunomodulation involves tuning the immune system exclusively at the site of disease in the body, with minimal impact on the rest of the immune system. This long sought-after approach has the potential to treat a range of chronic and acute inflammatory disorders, including ones that would otherwise be difficult to treat. Our proprietary inflammation-targeted technology is the first known engineered technology to reproducibly target immunomodulatory compounds to inflamed tissue and release them in response to heightened inflammation, which can lead to dramatic improvements in treatment efficacy with major reductions in systemic effects.
Patient Need & Market Potential

Existing therapies for inflammatory diseases are limited by toxicity, side effects, or lack of efficacy, primarily due to an imbalance between drug exposure in inflamed and healthy tissues.
There is a substantial opportunity for targeted therapies that selectively reduce disease associated inflammation without leading to broad immunosuppression or other systemic effects.
Our inflammation-targeting technology platform has the potential to produce important new medicines in the inflammatory disease space with a superior safety profile.
Results in preclinical models suggest the Alivio technology could be applied to diseases such as IBD, inflammatory arthritis, organ transplantation, and interstitial cystitis. These diseases collectively impact tens of millions of patients in the U.S. alone and have limited treatment options.

Our Approach to Solving the Problem

Our approach to developing targeted therapies for treating inflammatory disease is based on an innovative and proprietary new material based on work started at the Massachusetts Institute of Technology (MIT) and Brigham and Women's Hospital (BWH).
Our inflammation-targeted technology platform is designed to help immunomodulatory compounds specifically target inflamed tissue and become bioavailable based on signals from the diseased tissue on the severity of the local inflammation.
The innovative properties of our technology may enable currently approved drugs to be used in existing as well as new indications with a better safety profile and improved efficacy. The technology also has the potential to allow drugs with challenging pharmacokinetics or safety profiles to come to market when they would not otherwise have done so.

Intellectual Property

We have broad intellectual property coverage worldwide, currently owning or having exclusive rights to 14 patent applications in seven families of patent filings, two of which patent applications were recently allowed in the U.S. in 2018.
Our IP estate covers composition of matter, novel formulations and methods of using nanostructured gels for the delivery of therapeutic agents.

Team

Our team has strong backgrounds in drug delivery, biomaterials, animal model development, and analytical chemistry.
Scientific co-founders, members of the advisory board and advisors include Dr. Robert Langer (PureTech Health, MIT), Dr. Jeff Karp (BWH and Harvard), Dr. Michael Brenner (BWH and Harvard and member of the National Academy of Science), Dr. Ivana Magovcevic-Liebisch (Teva Pharmaceuticals, Dyax), Dr. Ulrich H. von Andrian (Harvard), and Dr. Ralph Weissleder (Harvard).

Milestones Achieved

In April 2018, a preclinical study of the Alivio technology was published in Nature Communications. The study showed that an immunomodulatory drug, administered locally using the Alivio technology, substantially improved measures of arthritis activity. By the last day of the study (day 14), the Alivio technology had reduced nearly all of the inflammation in the affected tissue, with a 5.7-fold improvement in the clinical score vs control, as compared to only 1.4-fold for the free drug. These findings further support our proprietary therapeutics platform and provide proof-of-concept for the potential application of the technology in inflammatory arthritis.
We anticipate nominating a lead compound in 2018 for IND-enabling studies.
Our data were also presented at the 2017 Drug Discovery and Therapy World Congress for product candidate ALV-107, showing durable pain control throughout a 24-hour study period, lasting at least 12 times longer than lidocaine at a comparable dose (ALV-107 16 mg/kg, conventional lidocaine 16 mg/kg), in a validated preclinical model for the treatment of IC/BPS.
The novel properties of our inflammation-targeting technology have also been published twice in Science Translational Medicine. The published data showed improvements in safety, efficacy, and dosing by delivering drugs using the proprietary inflammation-targeting technology platform in IBD and transplant rejection animal models.
Multiple active pharmaceutical ingredients (APIs) and biologics have been successfully incorporated into our inflammation-targeting technology at clinically relevant levels. The APIs and biologics cover a range of solubilities, molecular weights and potential dosage forms. These findings confirm and expand the range of new therapeutic opportunities.
Our inflammation-targeting technology was exclusively licensed in 2016 from the lab of Dr. Jeff Karp (Professor at BWH, Harvard Medical School) and Dr. Robert Langer (Institute Professor, MIT). In March of 2017, the Bill & Melinda Gates Foundation awarded a $1.2 million grant to Dr. Jeff Karp's Lab at BWH to support additional research on the technology.

Expected Milestones and Timing

We anticipate that our lead product candidate, ALV-107, will enter clinical trials in 2019.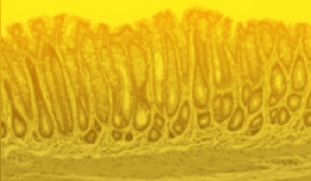 There are numerous health conditions caused by chronic and acute inflammation. Despite the magnitude of the unmet need and the substantial progress in basic research, few truly novel drugs have come to market in the last decade. A major complicating factor has been that the pathways that modulate inflammation act broadly, so agents that seek to dampen inflammation locally can have substantial side effects and toxicity. Targeted disease immunomodulation using our inflammation-targeting technology is a new approach to address this challenge in inflammatory disorders.
---
Targeting Inflammation
---
---
Validation in Multiple Disease Models
---