Oral Administration of Biologics – Novel Hydrogel
(ENT101)
GI System
TRIAL PHASE
MECHANISM
INDICATION(S)
PRODUCT NAME
Preclinical
Phase 1
Phase 2
Phase 3

| | |
| --- | --- |
| | Oral Administration of Biologics – Novel Hydrogel |

Metabolic Disorders

Entrega
(ENT101)
GI System
Oral Administration of Biologics – Novel Hydrogel
| | |
| --- | --- |
| INDICATION(S): | Metabolic Disorders |
| NAME: | Entrega (ENT101) |
| STAGE: | Preclinical |
Novel hydrogel for oral delivery of biologics
This program is focused on the oral delivery of biologics, vaccines, and other drugs that are otherwise not efficiently absorbed when taken orally. To validate this technology, we generated proof-of-concept data demonstrating delivery of therapeutic peptides into the bloodstream of healthy rats and large animals.
Patient Need & Market Potential

The total market for injectable biologics has the potential to grow to more than $250 billion by 2017 
Injectable formulations can be limited in their therapeutic potential as a result of issues with compliance, and they can be difficult and potentially unsafe to deliver to patients

Our Approach to Solving the Problem

We designed our platform technology to enable oral delivery of biologics, vaccines and other forms of medication that are not efficient in reaching the bloodstream when taken orally.  Our technology is composed of generally recognized as safe (GRAS) building blocks 

Intellectual Property

We have broad worldwide coverage, including nine issued patents and several patent applications
Our patent portfolio aims to cover composition of matter, methods of use and methods of making of muco-adhesive devices for delivery of active agents and oral drug devices and drug formulations 

Team

Our team is comprised of experts in drug formulation and drug delivery engineering 
Key advisors include:

Dr. Robert Langer, Non-Executive Director at PureTech Health  known for his groundbreaking discoveries in the fields of polymer chemistry, controlled drug delivery, and tissue engineering;

Dr. Colin Gardner, former CSO of Transform Pharmaceuticals, former SVP of Research and Site Head at Johnson & Johnson, and former VP of Pharma R & D at Merck;

Dr. Samir Mitragotri, Professor of Chemical Engineering at UC Santa Barbara;

Mr. Rob Armstrong, CEO at Boston Pharmaceuticals and former VP, Global External R&D at Eli Lilly; and Mr. Howie Rosen, former President of ALZA Corporation

Milestones Achieved

We have generated proof-of-concept data demonstrating successful delivery of peptides in healthy rates and large animals

Collaborations

We are working with top universities and premier partners in the healthcare space to bring our products to marketWe entered into a collaboration with Pfizer to test the ability of our technology to serve as a biomarker and cognitive enhancer in patients with prodromal (pre-symptomatic) Alzheimer's disease (data presented at CTAD, see milestones above)
Shire Pharmaceuticals' (SHPG) Strategic Investment group, Merck Ventures V BV and Amgen Ventures are all investors in this program.

Expected Milestones and Timing

Our pivotal ADHD study, which assesses the efficacy and safety of Project: EVO in patients with pediatric ADHD, is expected to read out in the second half of 2017, with potential subsequent FDA filings as a digital treatment for ADHD. The trial was designed, with significant input from the FDA, to serve as a registration trial 
We are currently planning on or conducting multiple additional clinical trials across a variety of patient populations including autism spectrum disorder, depression, Alzheimer's disease, multiple sclerosis, Parkinson's disease and traumatic brain injury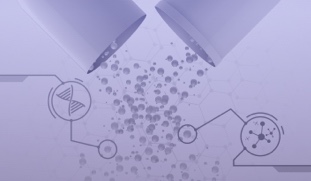 Many health conditions require repeated injections of medications that are not effective when taken orally. In an effort to solve this problem, we have developed a novel platform technology that is potentially applicable to almost any drug substance and has been demonstrated with a variety of drug molecules using in vitro and in vivo models.
---
---